Visiting the best areas of the City
Integrated with abundant historical backgrounds and modern elements, the city center consist of the Central District that preserves business and historical humanity; the East District that has been developed in the very early days and therefore preserves many old place names; the South District, where the court, national library and two university campuses are located; the West District that is full of cultural and educational atmosphere; the North District, where Yizong Shopping Area and Tianjin Shopping Area have been developed; the Xitun District, where National Taichung Theater, Maple Garden and other famous tourist attractions are located; the Nantun District, where the indigenous Babuza people used to live; and Beitun District, which is reputed as the most beautiful back yard of Taichung. Every administrative district of Taichung City Center can bring tourists the novel feelings with surprises!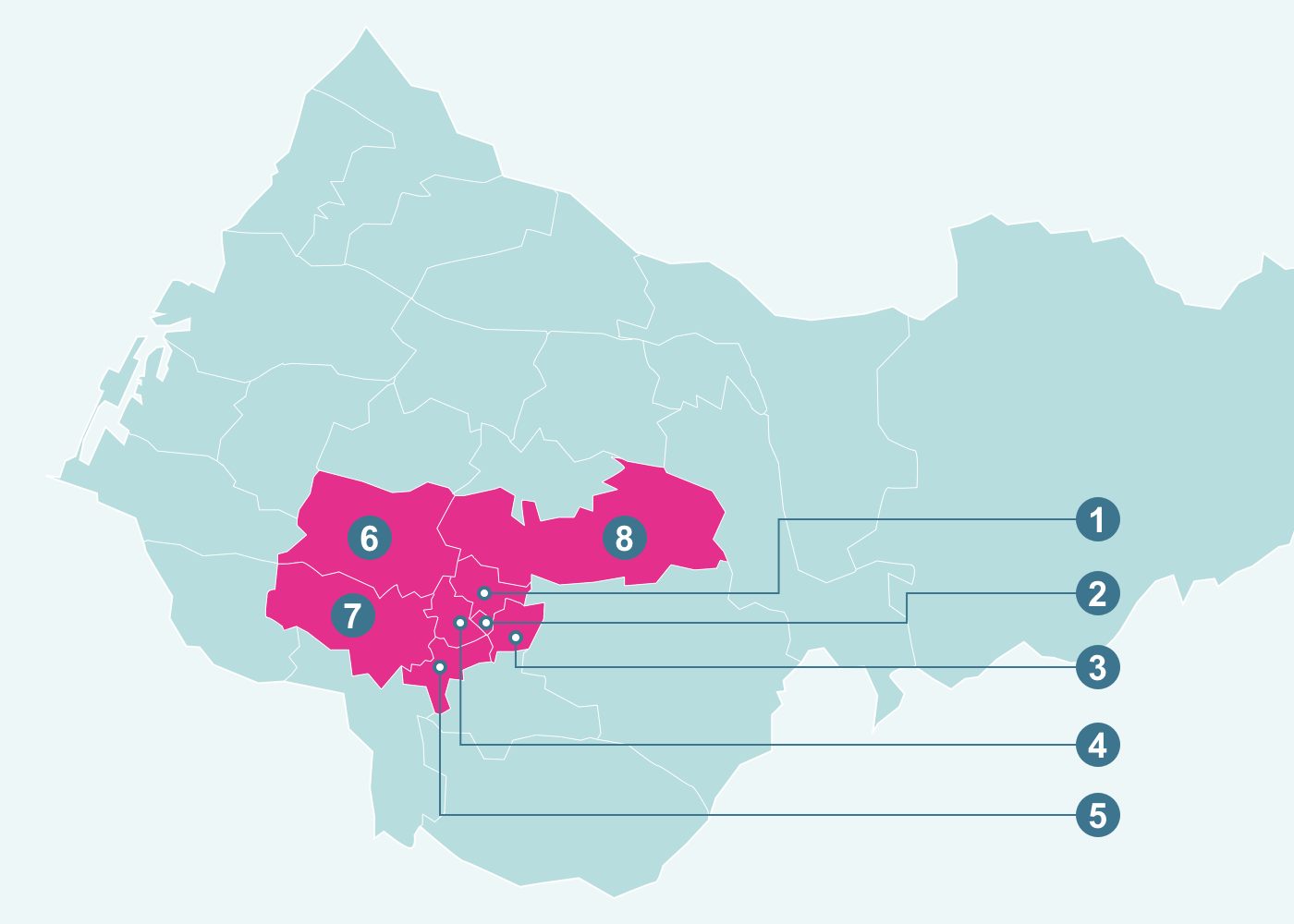 North Dist.
Central Dist.
East Dist.
West Dist.
South Dist.
Xitun Dist.
Nantun Dist.
Beitun Dist.
It is a must to come to Yizhong Shopping Area and Fengjia Shopping Area. It is guaranteed that you will have nice food, great fun and wonderful shopping experience here!

Do not miss the Miyahara's specially made ice-cream drilled with lots of ingredients.

The Western Museum Newpalace has exciting private collection items that take you to experience the wonderful western culture.

Dakeng Trail is an ideal hiking route for loving couples, families and seniors. Let's have a deep breath in the forest and get away from the busy and bustling life of the city.

National Taichung Theater is a must-visit place for art-lovers to visually and acoustically experience the art feast.

Painted with amusing graffiti with abundant colors, the Rainbow Military Village (or "Rainbow Military Dependents' Village") is as dreamy as the scene in the fairy tale!

Full of cultural and artistic atmosphere, the waterfronts of Luchuan and Liuchuan canals are highly recommended. You can have a picnic here in daytime or have a romantic walk at night.
Must-Visit Attractions
Local Delicacies