Seeing the natural scenery among mountains
How bustling Taichung was in the past? Perhaps you can find the answer from the old mountain line railway that has been left behind here. Although most of the old railways have been abandoned now, they still exist in the metropolitan area of Taichung, waiting for travelers to discover their charm and beauty.
Let's visit along the mountain line to get away from the busy and bustling city. You can go to Wuling Farm to relish the beauty of flaming maple leaves; Xinshe to watch the sea of flowers; Dongshih Forest Garden and Lishan to experience fruit picking; Houfeng to ride bicycle; or Guguan to have a hot spring bath to totally relax and purify your body and mind.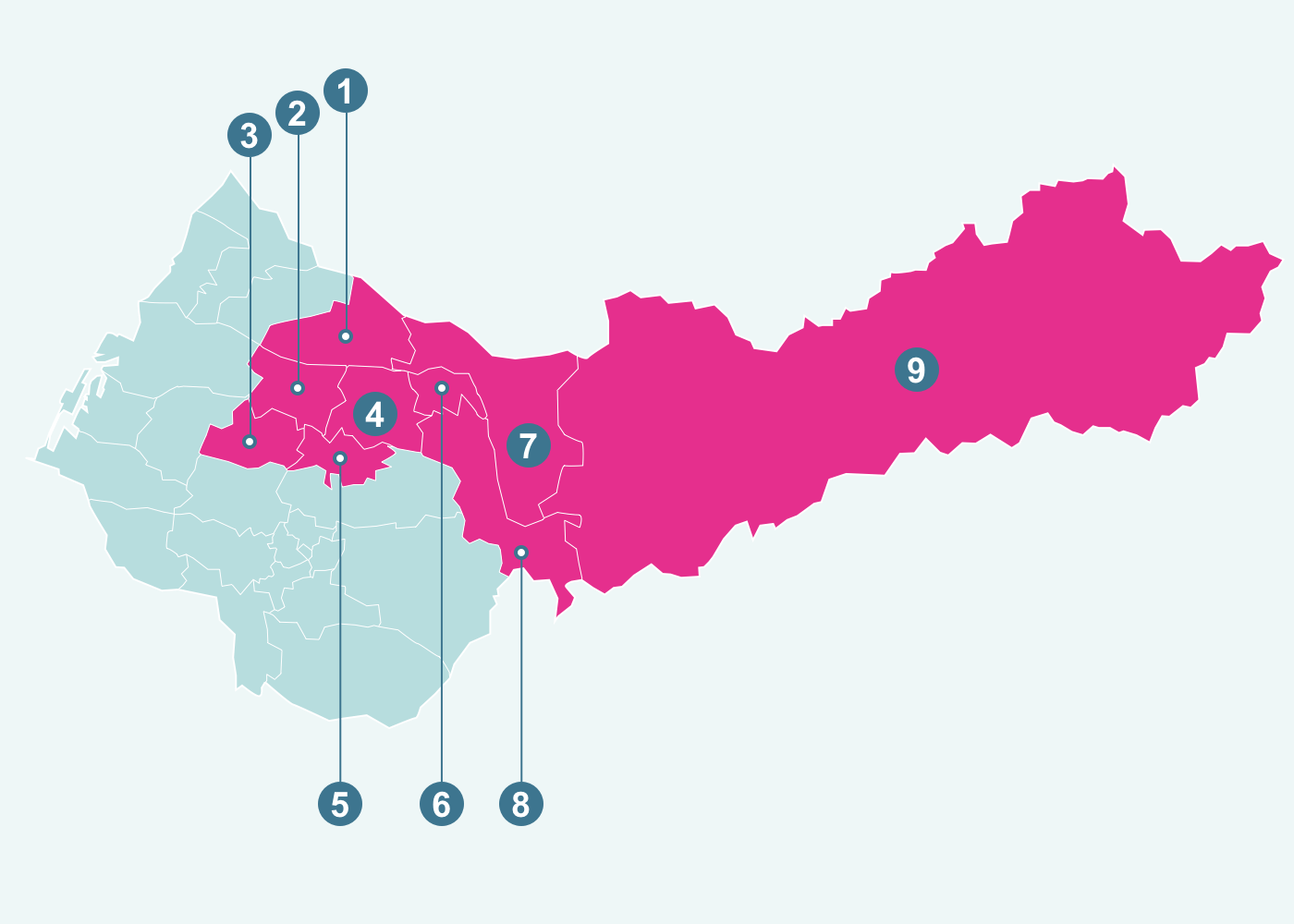 Houli Dist.
Shigang Dist.
Daya Dist.
Fengyuan Dist.
Tanzi Dist.
Shengang Dist.
Dongshi Dist.
Xinshe Dist.
Heping Dist.
Rebuilt from the old mountain line railway, Houfeng Bikeway and Tanya Shen Green Bikeway have a changeable landscape and are bikeways full of reminiscent charm!

The cherry blossoms in Wuling Farm, Dongshih Forest Garden and Xinshe between February and March year!

Visit Daxueshan to enjoy the beauty of cherry blossoms, sacred tree and Tianchi (literally means the Heavenly Pond).

The top three must-eat delicacies at Miaodong Night Market: spare ribs noodles, pineapple ice, and oyster omelet.

The "Guguan hot spring" that flow from the foothills is a popular hot spring resort in winter.
Must-Visit Attractions