Anchor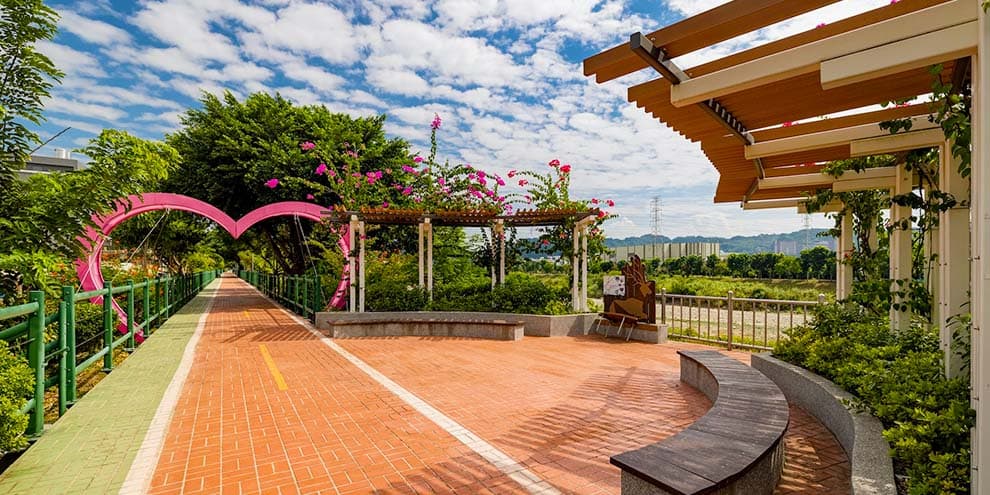 Introduction
Location
Dali District, Wufeng District
Height above sea level
57~114m
Route highlights
Starting Point:The intersection of Jiandong Road and Jianxing Road Ending Point:The intersection of Tucheng Road and Jiandong Road
Caohu River Bicycle Path is 8.82 kilometers in length. There are separate lanes for pedestrians and bikes. Facilities like garden lights and benches are provided along the way. A heart-shaped arch is the major attraction. Visitors can ride their bikes or simply stroll to enjoy the changing scenery along the river.
The "Sika Deer Alley" on Meiqun Road is famous for the colorful sika deer drawings on the walls and roads.
Pre-trip preparation
It is recommended to bring drinking water in personal bottles.
It is recommended that you bring sunproof clothing, hats, and handkerchiefs in summer, and windproof jackets in winter.
It is recommended to wear shoes that are easy to move and exercise in.
Suitable for
Parent-child
Couple
Friends
Elderly
Cyclist
Highlight category
Bike around Taichung, and enjoy the outdoors.
Services
Cycler's station
Toilets
Bike rental station
Information
Vistor tips
The bike path is built along Caohu River, giving visitors magnificent riverfront scenery along the way.
The route is short and quiet, ideal for cycling, strolling, and jogging.
The imaginative and cute drawings in the "Sika Deer Alley" on Meiqun Road make the neighborhood a popular photo area.