Anchor
Taichung City is rich in unique souvenirs with diverse cultural flair
Inclusive of traditional suncakes, pineapple cakes of different flavors, internationally well-known Tapioca Tea and refreshing mayi, there are a lot more iconic souvenirs for selection. Speaking of souvenirs in Taichung, they apparently strike a balance between innovation and tradition. You will not only be purchasing items falling in the food category, but also many creative trinkets. Let's take a look at what is the Must-Buy when visiting Taichung.


Suncakes
Mentioning suncakes naturally reminds people of Taichung. It's almost like the synonym for Taichung. In earlier times, suncakes were all hand-made typically with maltose as filling, with thin pastry skin, good smell and easily melts in your mouth; the keys to the fabulous taste of suncakes. Due to the interest in health care in recent years, many pastry shops began to replace animal shortening, which is usually the material oil of suncakes, to vegetable ones and also further invented many lighter flavors for suncakes.
Taros in Dajia
Dajia is the home of Taros. In Dajia, rice and taros are planted in rotation on most farms in order to yield the great quality of taros.

Farms which produce taros there are over 3,879,000 square meters in area. With soft and chewy texture, taros from Dajia can be made into beverages, frozen foods, the raw materials for hotpot, etc. Therefore, tasting taros in Dajia is truly a must do when you're in Taichung.
Chicken Feet Aspic
Named as "Chicken Feet Aspic", each chicken foot is specially set into a gelatin, abundant in collagen and therefore beneficial for skin and body. Chicken Feet Aspic is one of those famous traditional souvenirs in Taichung as well as superb gourmet snacking well reported by the media.
Mayi
Mayi is the tender leaf or sprout of Jute and usually abounds from May to September of the year.

Mayi soup, the traditional cold dish of the old days, is exclusive to Taichung. Currently, Nantun District is the area where most farms are located and which yields the most mayi in Taichung; it also earned Nantun the nickname "The New Hometown of Mayi".
Noodle Potage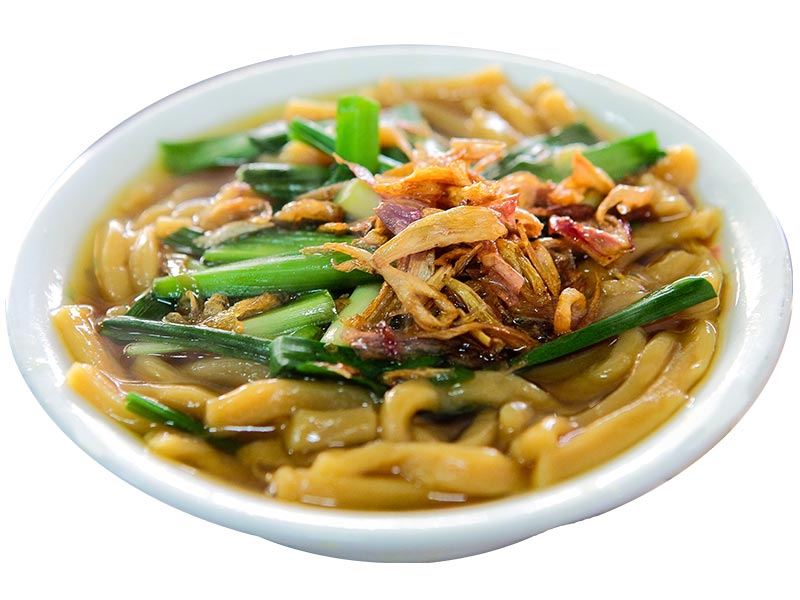 Noodle potage is one of the featured local gourmet snacks in Taichung.

Consisting of specially-made thick noodles sprinkled with crispy fried shallot, dried shrimp shell, shredded dried radish, and Chinese Chives, Noodle Potage tastes thick and slightly sticky with a very unique salty flavor. Noodle Potage is usually served as breakfast by locals and differs from other potages made in Taiwan.
Saxophones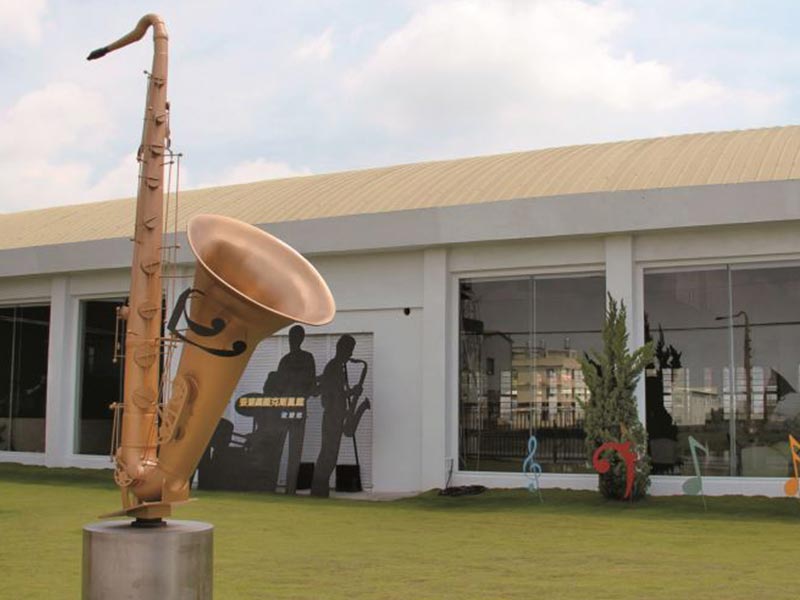 Houli in Taichung is famous for saxophone exports and places third in global ranking behind Japan and France. Saxophones in Taichung are made of high-quality materials, excellent craftsmanship together with meticulous inspection, aiming to present the aesthetics to the fullest. So, why not bring some saxophone-related products home as a beautiful memory of the trip to Taichung?
Bicycles
Taiwan has long been named as the "Empire of bicycles" and the most notable bicycle brand, Giant Bicycles originated in Dajia, Taichung.

There are many classic bike paths in Taichung, such as Dongfeng Greenway renovated from old railways, Hanxi Bike Path and Longjing Bike Path along the rivers, etc. Everyone is welcome to come and ride on the best bicycle to savor the natural beauty along those first-class bike paths.
Lacquerwares
When it comes to lacquerwares, people instantly think of Fengyuan, Taichung.

Fengyuan was once named "Ludun", was one of the 3 wood distributing centers during the Japanese colonial period. Owning to Japanese people's fondness of lacquerwares, lacquer trees were widely planted all over the central Taiwan and many lacquer factories were then established. Among all of these, 99% of the lacquerwares business was run in Fengyuan, which enjoyed a great reputation as "the Hometown of Lacquerwares in Taiwan". The most iconic lacquerwares are lacquer artwork, lacquer bowls, and lacquer chopsticks.
Grape Wine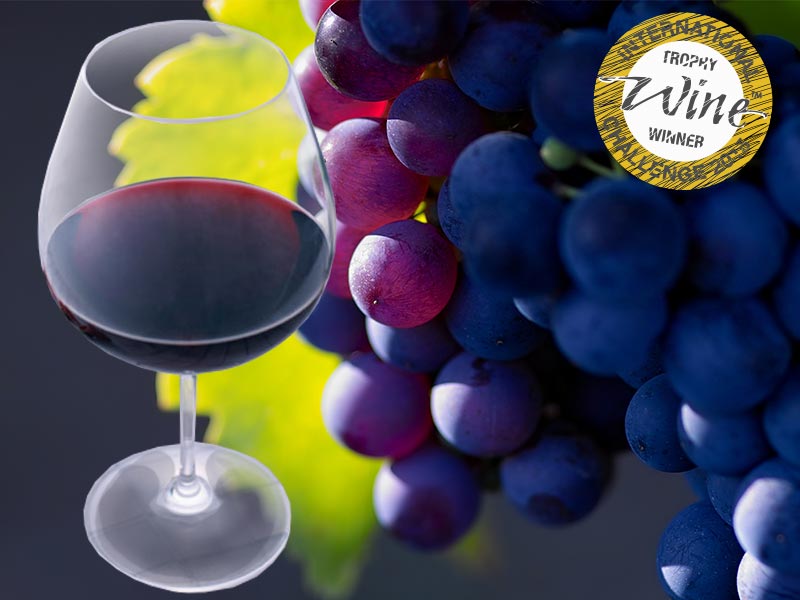 The best grape wine in Taiwan is in Waipu. Not many people are aware that Moscato Oro Vino Fortificato (Putao Wine) won the golden award in the Vinalies Internationales 2014 in Paris as well as the golden award in the 2015 International Wine Challenge in London. Moscato Oro Vino Fortificato (Putao Wine) is made from Golden Muscatel Grapes, which have been extensively grown ever since the study of Moscato Oro Vino Fortificato (Putao Wine) kicked off. What a magnificent souvenir with world-class taste that you definitely wouldn't like to miss when you're in town.
Tapioca Teas
It's said that tapioca tea firstly thrived in Taichung in 1987. Within a mere 6 months, it was well liked everywhere. There was even infamous news about how a man sought to take tapioca tea to Canada and was arrested at the custom. The prevalence of tapioca tea nationwide and globally enabled this cup of tea to culturally and gradually evolve into the representative of Taiwan. Be sure to try original tapioca tea when in Taichung.